2015 client success stories (names have been changed)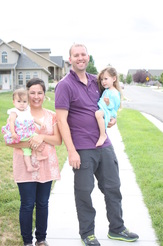 Laurel and Jason's Story

The Cohen's live in a basement apartment in a quiet, suburban neighborhood in Utah County. They have lived there with their two daughters, Sadie (3) and Jessica (1) for two years. Earlier this year, Laurel was starting her personal business as a life coach and Jason was enjoying his career in social work. Things came into crisis when funding cuts left Jason without a position. "It's hard when your job depends on government funding, and your interests involve helping people in the social services," said Jason. After a while, Laurel knew their family would need extra time to get their financial situation stabilized. "We went through most of our savings and we were looking for some additional options. When we started looking for additional assistance it was like investing in a new full-time job."

The Cohen's housing situation would be described as "precariously housed" by HUD. These families are not yet living in a shelter or on the street, but they are within a few weeks of being kicked out of their housing with no other place to go.

Their situation turned around one day when Laurel was waiting for the bus in Provo. She saw a flier for Community Action services at the station. "I decided to call and see if funding was still available for our family, and luckily there was. It's never fun to ask for help…but Community Action helped me feel appreciated when they asked me about my skills and even directed me to job opportunities within their organization," Laurel remembers. Jason expressed, "There are a lot of complexities with receiving resources, but Community Action was very upfront about what they needed from us in order to help us out." The Cohen's were able to receive rental assistance from one of Community Action's programs.

Laurel and Jason expressed sincere gratitude about the help they have received. When speaking about their experience receiving help, Laurel became emotional. "I just want to say thank you. When you're able to secure your housing, that stability allows you to save your time and energy to take care of your other responsibilities, like securing employment and taking care of your family. That has been a great help to us." Jason also related, "People first think of firefighters, paramedics, and police officers when they think of saving lives. But what people may not understand is that when they are donating to assistance like this, you are saving a family. It's that important." Laurel and Jason hope that in the future, they can help others who have been in their shoes. "We feel like our family is unique in our desire to invest our time in the community, and the people around us."

---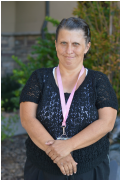 Sophie's Story

Sophie's two children were placed into foster care while she tried to figure out her housing situation. She was in and out of motels and lived on the street for several months. She was getting discouraged, but found out about an agency that was able to offer her some temporary housing. She explained, "this enabled me to save enough money to get into an apartment and be more positive about myself." Sophie expressed that living in transitional housing was also an important resource for her when she found out her sister passed away. "She loved to read books, and they helped me put on a book drive in her honor." Once Sophie was able to gain permanent housing, she was reunited with her six-year-old daughter. Sophie expressed, "when you donate to someone in my position, you never know who you might be helping. It may be someone that you cross paths with every day."


---

Robert's Story

Last year, Robert was living near TRAX and in his pick-up after his divorce. He was unemployed due to a neck injury. An MCoC agency helped him get needed medication, helped him qualify for SSDI, and get help with food and temporary housing so he could save up for an apartment again. "People who look at the homeless think it's a choice; while that can be true, people who want to get off the street…need more resources." Robert now has an apartment of his own and his greatest dream is to see his daughter graduate from college. "She's so smart she could be a doctor by the time she's 30."


---

Trent's Story

Trent had struggled to find employment due to some health issues and physical disabilities. After living with his brother for a while, he was asked to leave. "I didn't do anything wrong, my brother just couldn't have me stay with him for the long term. I just needed a place to crash so that I could save money…[transitional housing] got me in the right direction." Trent stayed in transitional housing for a few months and was able to move into his own apartment in the Fall. He now has a part-time job and is happy to be on his own.

---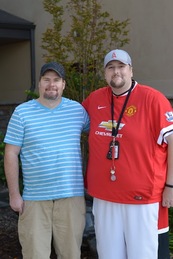 Joseph's Story
While Joseph was homeless last year, he didn't want to ask his mother for any help because she was going through cancer treatment. "I just told her that I was doing my own thing… but I lived in Payson Canyon, and I kind of lived off the land." He was homeless due to divorce and some other unfortunate circumstances.

After becoming connected to an MCoC agency, Joseph was able to get temporary housing and some of his basic needs met. Joseph is now in his own apartment and lives with a roommate. He now volunteers throughout the week at the Food and Care Coalition and with Wasatch Mental Health to help the homeless.



---