About
The purpose of this website is to educate the public about how the Mountainland Continuum of Care is striving to end and prevent homelessness in Utah, Wasatch, and Summit Counties. We are a coalition of local non-profit and government agencies that work together to find solutions for our area's housing needs. We support housing efforts that range from temporary emergency shelter to affordable home ownership.
News and Updates

The 2017 HUD NOFA competition results are out. Please go to the "2017 HUD NOFA Competition" page to see which organizations were granted funding for the 2018-2019 year.
---

The 2015 HUD NOFA results are out. Please go to our "Initiatives" page to find out more about which organizations were able to receive funding for the 2016-2017 fiscal year.
---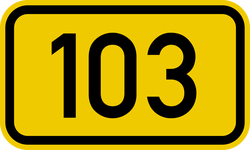 103 success stories in 2015!
The Mountainland Continuum of Care helped 103 households get into or maintain permanent housing in 2015! We are grateful for our ability to work as a team to help so many find or keep their homes. Read about some of our client success stories
HERE
. Here's looking forward to an excellent 2016!
---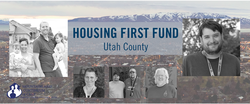 2015 UCHFF update!
In 2015, the Utah County Housing First Fund had some great success helping clients! After only two months of availability,
we were able to help 3 clients and one organization with direct housing costs.
One client was able to receive deposit help, which was the only barrier to his housing situation. One client was able to receive assistance for simply processing a copy of her birth certificate, which helped her get some rental assistance she needed. The last client was able to obtain housing because of some utility help. The organization received help on some repairs on a unit they had leased, which will help them continue serving clients getting their lives on track after being incarcerated.
These people received help through UCHFF because there was no other funding source to help them out
. There are so many ways to help others overcome these simple barriers to help them get into housing. To
DONATE
and help more folks like these, click
HERE.
---
We're on Social Media!
Remember to like us on Facebook by visiting our page! We are also on Twitter! We post exciting updates and events on a regular basis, and create groups for special projects (like our annual Point-In-Time count!) for volunteer recruitment. Please tell all of your friends and coworkers who are passionate about this issue to like, like, like! If you have any news, questions, or suggestions, please email us at mcoc@unitedwayuc.org.

Congratulations to Habitat for Humanity for celebrating 24 years of service to the community! This non-profit has helped construct over 60 homes in our local area for families with middle-to-low incomes. Embracing the sweat-equity model, Habitat for Humanity partners with qualifying families to use self-reliance as a means to make the dream of a new home a reality. Read more about their success
here
in the Daily Herald.
---
Thank you to all who helped provide Thanksgiving meals to the those in need this year! Community Action and Food services were extremely grateful for the help they received from local food drives, the Food and Care Coalition provided a large catered dinner to over 400 homeless individuals and families this year, and other groups in the community did their part to help feed the hungry. An article in the Daily Herald captures this story.
Read here
.
---

We successfully submitted our NOFA (Notification of Funding Availability) grant application on November 19th. This grant application is an annual project that we submit to financially support local housing projects and social service agencies to service the most vulnerable populations in our area. These populations include the disabled who have been homeless for long periods of time, homeless families, domestic violence victims, and others. Although this money comes from the government, it is prioritized and allocated through a transparent, localized process that is made public to all Continuum members and members of the public. These funds are audited every year and monitored for performance semi-annually. For more information about this year's NOFA, go to our "HUD NOFA application" page under our "Initiatives" page.
---
Mayor's Night at the Rec a Success, Surpassed $25,000 Goal!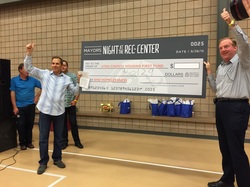 The Utah County Housing First Fund got a real great start with this amazing event! With the help of individual donors from the community, sponsors, the HandUp team, and the City of Provo, we were able to pull off a great event and surpass our $25,000 goal! About 700 people from the community attended, including families with kids, college students, couples, corporate sponsor representatives, local politicians, and MCoC members. The party was equipped with some serious fun: a water slide competition, a massive inflatable screening of Jaws in the outdoor pool, an Aqua Ball competition, Zorb Ball soccer, big indoor games like dodge ball capture-the-flag, human Hungry-Hungry Hippos, a NEOS competition, basketball games, a fortune teller, an outdoor dance with DJ ScratchMo, food trucks, free refreshments, an education-based drawing, and a balloon drop finale! Thank you Provo City, our partners, and volunteers for putting on such a great community event to help our homeless. All proceeds will go to help homeless individuals and families with direct permanent housing costs.
---
Have fun while serving our community!

Join us for Mayor's night at the Provo Rec center.

The money we're raising will help the Mountainlands Continuum of Care to place people in homes as a first step to building self reliance. Help us meet our goal and attend a donor appreciation night at the Provo Recreation Center. Please donate to the cause by

buying tickets to the event

. 100% of ALL proceeds from the ticket sales will go to support the Utah County Housing First Fund! See donation tiers/event info below.

If you just want to help out, donate directly to

Utah County's Housing First Fund!
Homeless Highlights

The Daily Show - The Homeless Homed

Utah has been in the news for it's homeless efforts over the last decade. Some notable achievements:

Reduced the chronically homeless population by 92%
Created a state-wide implementation of Housing First
Organized efforts to reform state policy and procedures around homelessness, healthcare, and poverty

Lloyd Pendelton, leads the efforts to end homelessness in Utah, and was featured on the daily show. Check out the video.
---
2017 Local Point in Time Results

Each year, community members and service agencies get together for an outreach effort in January. Not only does this help to connect people with services, it helps to illustrate the homeless problem in our community.

Check out an article here about the Point-in-Time in 2015.

If you'd like to participate in the local Point-in-Time count, please register here.

According to the most recent Point-in-Time count, on any given night, approximately:

71 adults and children (23 families)
8 youth
99 single adults

will require shelter in our service area. Of this, five would be defined as chronically homeless and 1 veteran. We're getting much closer to functional zero with our veteran population!

Homeless Comprehensive Report

Each year, the state complies a report on homelessness in the state of Utah. In 2014, Utah saw an unprecedented decrease in chronic homelessness. This is largely due the the implementation of the housing first initiative. Check out more of what is happening in Utah in the report!

Out of Reach 2017

The National Low Income Housing Coalition conducted a report about wages and housing across the country. They found that as rents get higher, wages are staying the same, making housing increasingly unaffordable.

Read the full report

here

. Or check out the information about Utah below.